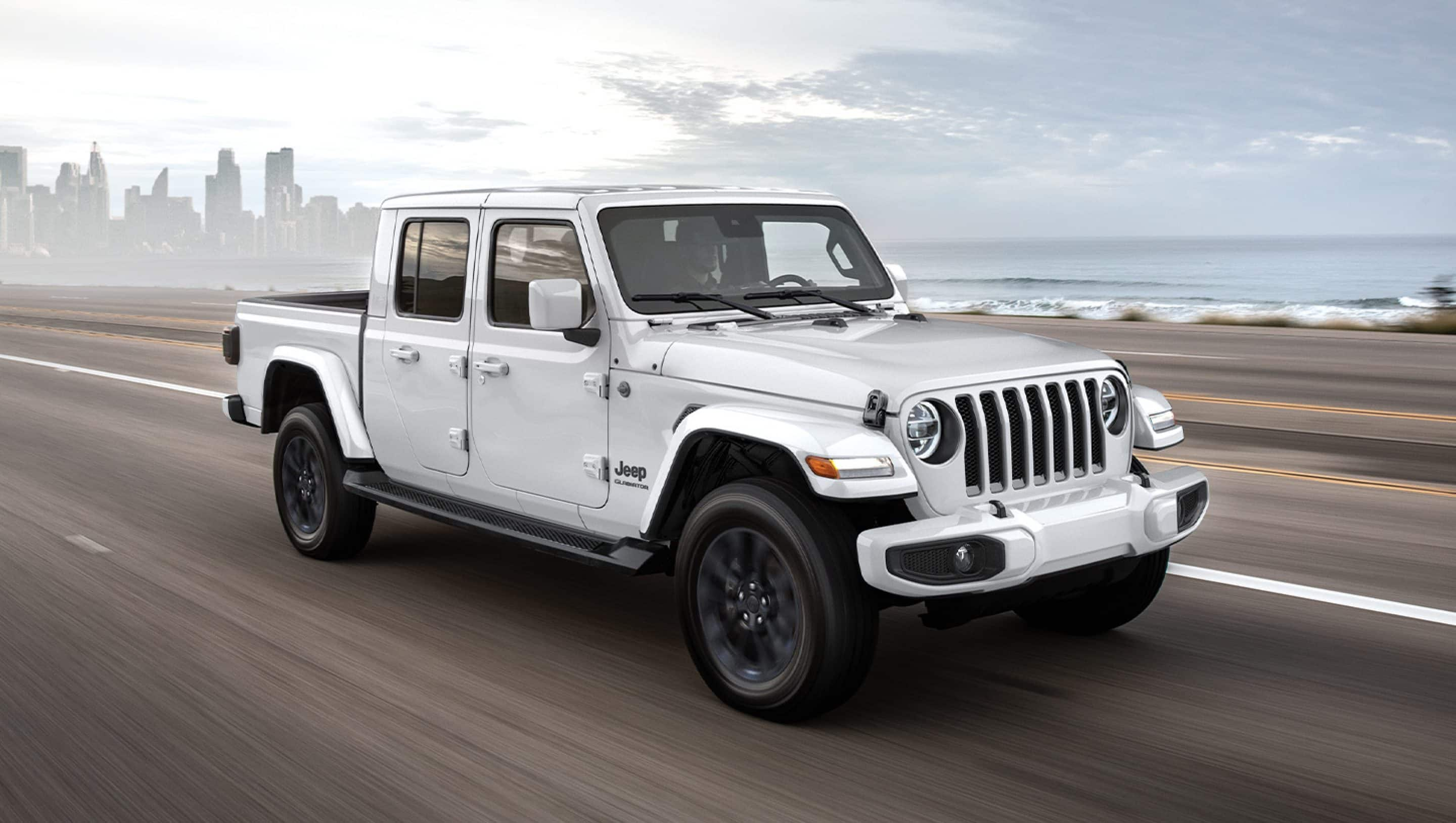 Mopar Express Lane in Melbourne FL
Brought to you by Gator Chrysler Dodge Jeep Ram
We understand you live a busy life between work, running off to pick your kids up at soccer practice, grocery shopping, and having fun soaking up all the Florida sunshine. The last thing on your list of things you want to do is to sit around and wait for your Chrysler Pacifica to be worked on. This is why we here at Gator Chrysler Dodge Jeep Ram are proud to offer a Mopar Express Lane! Our Express Lane can handle a variety of maintenance items, including oil changes, tire rotations, multipoint checkups, air filter replacements, and more all without an appointment! All you have to do is stop by when the time is right for you!
Mopar Express Lane Services
Tire Wear & Pressure Check

Your Jeep Gladiator rides on its tires every single day, whether you're causing on the streets of Melbourne or hitting the trails for some off-roading fun. All that driving you do affects how your tires wear. If you are running over potholes and driving on bumpy roads, you'll find your tires start to wear differently. Your tire pressure can also cause your tires to wear faster and regularly. By having your tires checked out while you are here, we can inform you if you need to have your tires filled, balanced, rotated, or aligned. 

Tire Rotation & Brake Inspection

The best place to have your tires rotated is right here at Gator Chrysler Dodge Jeep Ram's Mopar Express Lane! Why do you ask? Because we can quickly rotate your tires when the time is convenient for you so you can get back out on the road in no time. Rotating your tires is an excellent way to extend the life of your tires because it evens the wear pattern out, so one set of tires doesn't wear faster than the others. If you drive a front-wheel-drive Jeep Compass, you'll notice the front tires wear a lot faster than the back because they handle steering and power. The tires on a rear-wheel-drive Dodge Charger will wear differently because the back tires handle power while the front tires handle steering, which causes different wear patterns. When our friendly technicians are rotating your tires, they can inspect your brakes so you can have a better idea when you are going to have to replace them, or they will let you know they need to be replaced immediately. 

Multipoint Checkup

When you bring your Dodge Durango to our Mopar Express Lane for any type of service, we can go ahead and complete a multipoint checkup. A multipoint checkup means our technicians will go over your Jeep Renegade and inspect your air filters, steering components, shocks, struts, engine oil, coolant, and more! Once your technicians finish their inspection, they can go over their findings with you and inform you if anything needs your attention. For example, they can let you know how your belts and hoses are holding up, and if they need to be replaced or not.
Service Your Vehicle at Gator CDJR in Melbourne, FL!
While we listed multipoint checkups, tire rotations, brake inspections, tire pressure checks, and tire wear checks above there is a ton more services our Mopar Express Lane can handle including oil changes, battery replacements, air filter replacement, wiper blade replacement, and more! If you need more extensive services such as brake repair, transmission repair, or A/C repair, our full-service center will be more than happy to assist you. If you're interested in scheduling service with our outstanding service department, simply
follow this link
to set one up online!