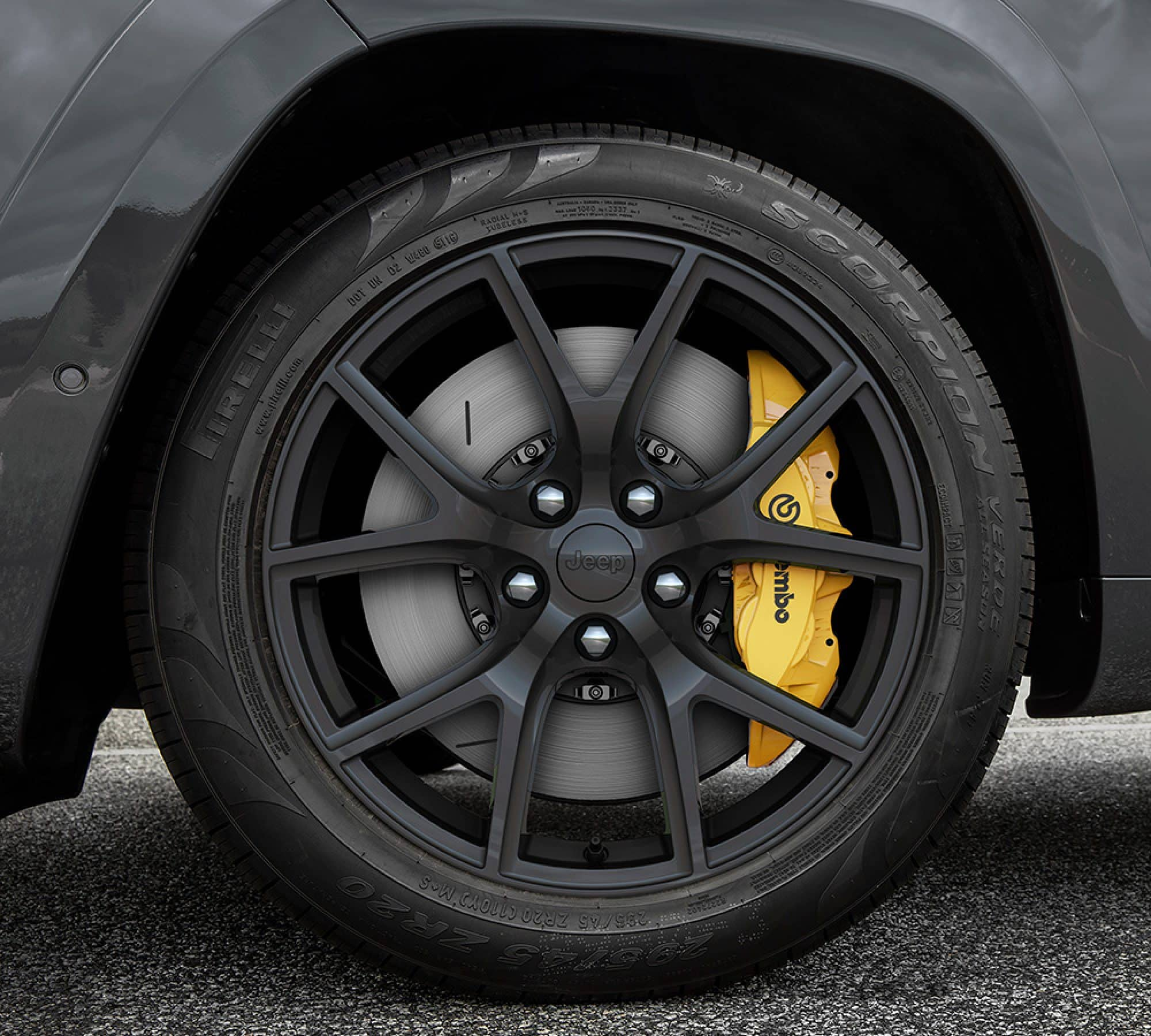 Tire Maintenance
Presented by Gator Dodge Chrysler Jeep Ram
Did you happen to notice your vehicle is shaking when you're driving down I-95 in Melbourne? If you did, you probably need to have your tires balanced, which should always be done by a qualified technician. Lucky for you, we here at Gator Chrysler Dodge Jeep Ram have an exemplary service center that is staffed by skilled technicians that can mount and balance your tires and so much more! Learn what else you need to watch out for with your tires and the different types of maintenance that needs to be performed by continuing on down below.
Can you tell me about tire pressure?
You should always keep a tire pressure gauge in your vehicle. A handy tire pressure gauge means you can check your pressure after driving over a pothole or after accidentally bumping into a curb when parking, both events can cause a loss in tire pressure. It is also a good idea to check your tire pressure at least once a month when your tires are cold. For tires to be considered cold, your car has to have been sitting for at least three hours. You can find your tire's proper tire inflation on your door jam. The label will tell you proper tire inflation in PSI, which means pounds per square inches and kPA, which means kilopascals.
How do you check your tire tread?
The tread on your tires ensures you have traction and grip when driving, which is essential for all aspects of driving, especially when driving in poor weather conditions. When the tread on your tire is worn down to 2.32 of an inch, you need to plan on replacing your tires immediately. Don't have a ruler? Use a penny! You're going to stick the penny headfirst between the tire tread. If you can see the top of Lincoln's head, it's time to replace the tire.
What is a balance & alignment?
Above we mentioned the importance of having your tires balanced, but we also wanted to highlight the fact that having your tires balanced can help prolong the life of your tires, which helps you save money in the long run. A wheel alignment can also prolong the life of your tires, which in turn helps you save money. Alignments also make sure your vehicle drives in a straight line and doesn't veer off course.
Tire Maintenance at Gator CDJR in Melbourne, FL
Staying on top of tire maintenance helps you save money in the long run and the best place to have the maintenance performed on your tires is right here at Gator Chrysler Dodge Jeep Ram! Along with qualified technicians, our service center also has free wifi so you can accomplish some work or scroll through social media while you wait for the maintenance on your tires to be completed. We also have Spanish speaking personnel on hand so we can better assist our guests. You can schedule an appointment
online
or by giving us a call.